Color Sells
It's no secret that the right color scheme can attract and retain residents and customers. And at Sherwin-Williams, we can help you manage color decisions with confidence. We offer more than 1500 interior and exterior hues, which are consistent from state to state and region to region. We also offer professionally coordinated regional color palettes and customized color design services for qualified accounts in any sector from Healthcare to Hospitality to Multi-Family Sectors.
Digital Photo Imaging Service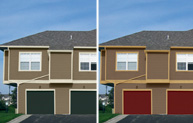 At Sherwin-Williams, we understand that selecting colors for a project can be challenging. We make it fast and easy. Our color marketing consultants can scan a photo of your building exterior and add colors to show you how various combinations will look. We'll then email you those images so you can make your color choices quickly and keep your job on schedule.
Locate a store to find a rep near you
Feature Wall Program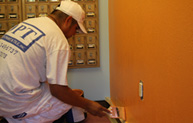 Our color and design experts can help by creating a collection of professionally coordinated color schemes with a single feature wall color and a bold accent trim. It's a great way to make your properties more appealing and drive up revenue.
Locate a store to find a rep near you
Custom Color Cards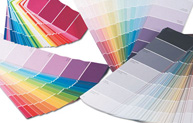 Professionally designed color cards, personalized with your logo, quickly show your customers all their options.
Locate a store to find a rep near you
Interior Color Services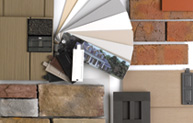 For larger interior spaces, we'll help you coordinate paint, wall coverings, window treatments, floor coverings and laminates – then create project boards to show your selection.
Locate a store to find a rep near you
ColorSnap® Precision Advanced Color Matching Technology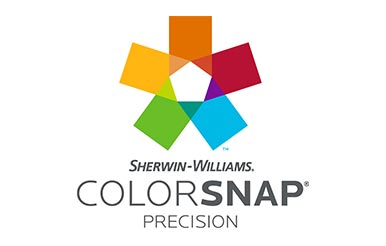 You can be sure color matches are accurate, consistent and fast with Sherwin-Williams advanced color matching system. You'll get the color you expect and custom formulas are archived for six years for easy retrieval.
Learn more about ColorSnap® Precision Advanced Color Matching Technology
With more than 4,000 stores and 2,500 service reps nationwide, Sherwin-Williams can deliver a level of personal service you simply can't get from any other paint supplier.
To learn more about how we can help you, contact your Sherwin-Williams representative or call 1-800-524-5979 to have a rep contact you.