Color Advice
Romantic to rustic, and bright to neutral. We have the inspiration for every look you want in your home. Browse the Inspiration Library for all the images and colors to start your project.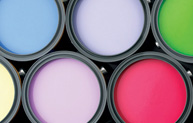 Considering how color makes you feel and what it says about you, is it any wonder that color is one of the most important decorating decision you'll make?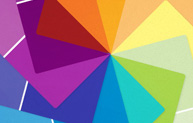 Once you learn the "language of color," you're on your way to using color - and your imagination -- to change your world, wonderfully.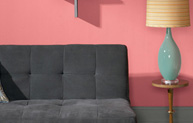 The inspiration for choosing the right colors for your home is right in front of you, under your feet or on your walls. Use these tips to decorate with confidence.
Staining can be colorful (and easy). It doesn't take a doctorate in color theory to work with stain colors.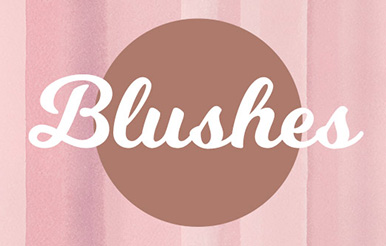 Blushes are in this Season
Check out the hottest new color currently on trend.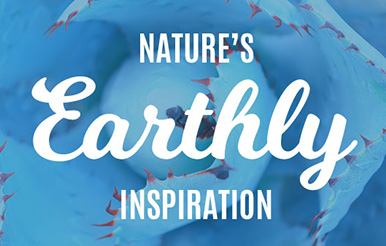 Nature's Earthly Inspiration
Through the magic of the Sherwin-Williams ColorSnap® Visualizer, you can use nature's inspiration to create a completely custom color palette.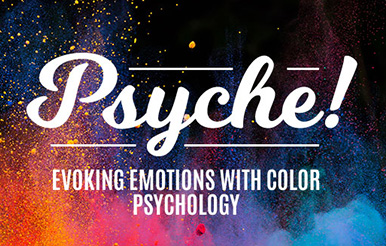 Psyche! Evoking Emotions with Color Psychology
Colors trigger emotions. The more you know about how color can influence your mood the more informed your color choice will be. Color expert Sue Wadden offers her expertise to help you decide what your vibe will be.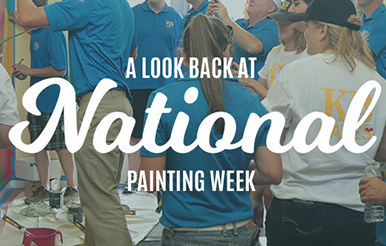 A Look Back at National Painting Week
National Painting Week was a chance for thousands of Sherwin-Williams employees across North America to help hundreds of locations in need of a fresh coat of paint.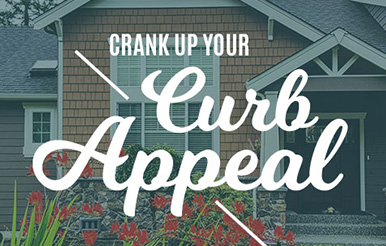 Crank Up Your Curb Appeal
Become the envy of your neighborhood with these simple tips to enhance your home's exterior, courtesy of our color expert, Sue Wadden.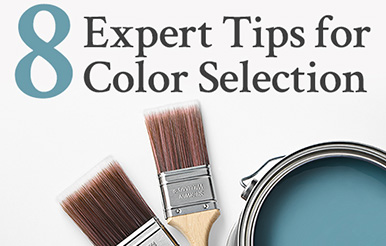 8 Expert Tips For Color Selection
Sue Wadden, Director of Color Marketing for Sherwin-Williams, offers eight simple tips to help you determine which color is right for your most cherished places.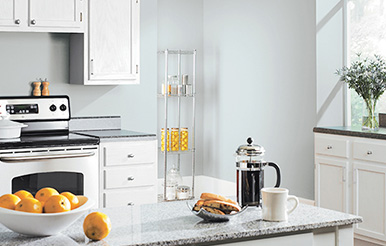 Our 5 Freshest Kitchen Colors
Sue Wadden, Color Expert at Sherwin-Williams, shares her picks for the 5 freshest colors for your kitchen.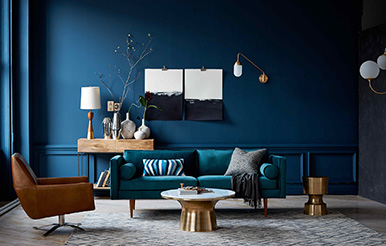 Choose the right paint or stain for your project
Sue Wadden, Color Expert at Sherwin-Williams, shares her picks for the 5 freshest colors for your kitchen.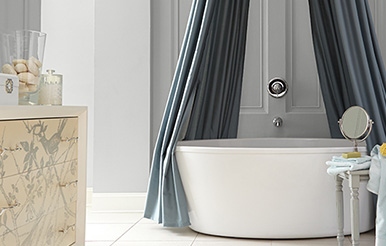 Our 5 Most Relaxing Bathroom Colors
Sue Wadden, color expert at Sherwin-Williams, shares her picks for the 5 most relaxing bathroom colors to transform your space into a spa-like retreat.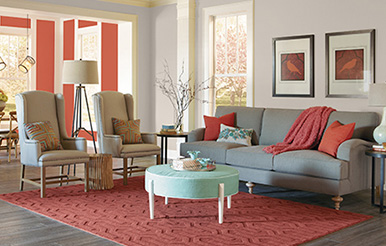 6 Expert Tips For Creating Color Flow
Here are a few tips to help you create a pleasing color flow from one area of your home to the next.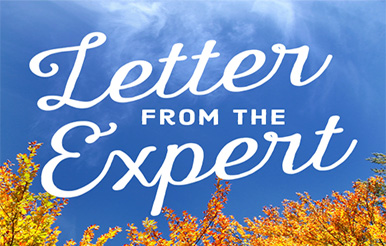 Meet our color expert and prep for inspiration.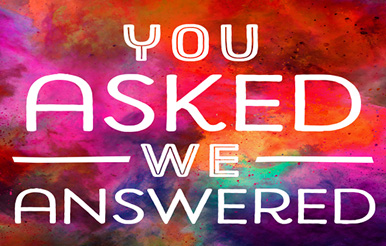 Your questions, our answers.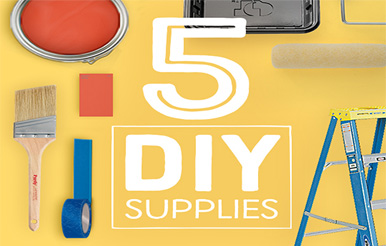 Your DIY project isn't complete without these must-haves.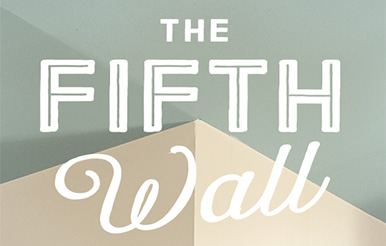 Your Ceiling – The True Fifth Wall
Use your ceiling to show off your color prowess.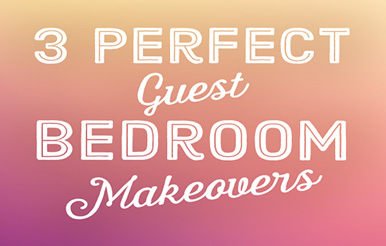 3 Perfect Guest Bedroom Makeovers
Turn your guest bedroom into the perfect destination.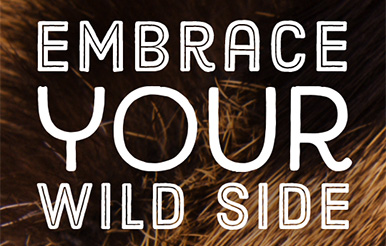 Animal Colors – Embrace Your Wild Side
Your home is the perfect place to go wild, with color.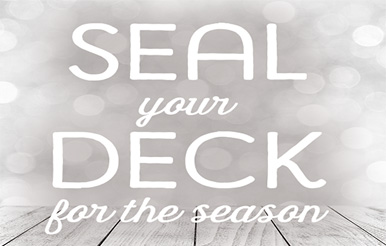 Seal Your Deck for the Season
Prep your deck to protect that everlasting look.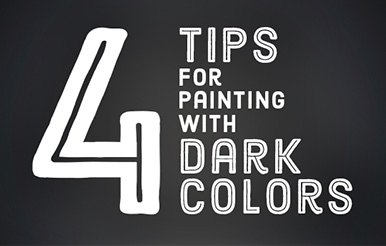 4 Tips for Painting with Dark Colors
With this guide, there&s no reason to be afraid of the dark (colors).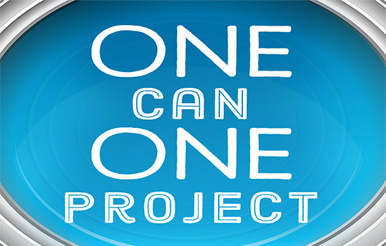 All you need is one can on paint, and a little inspiration.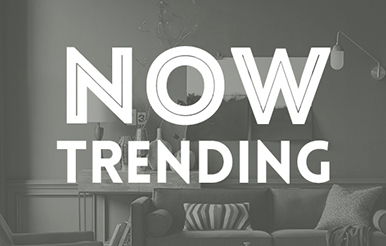 Now Trending: How to Incorporate the Latest Styles into Your Home
From the luxurious curves of retro furniture to updated color palettes that tie a room together, today's design trends bring a renewed vibrancy to interiors.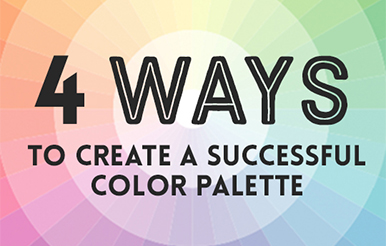 4 Ways to Create a Successful Color Palette
How do you build off of one color to develop a complete palette? Here are the four ways to create a successful color palette.
Creating color and balance in an open-floor setting.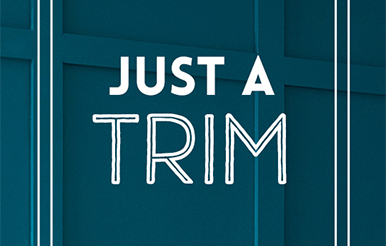 Looking for a simple yet highly effective way to enliven a room? Consider a trim refresh.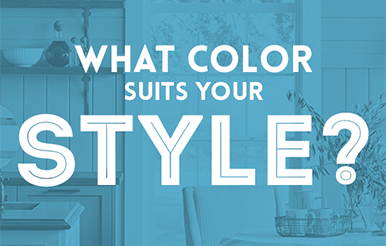 What Color Suits Your Style?
Whether it anchors a space, draws in extra light or frames furniture arrangements, color completes the look. This article helps you find your style, and discover the ideal color palette to bring it to life.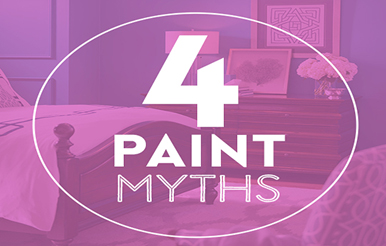 We debunk common painting myths so you can start your next project with confidence.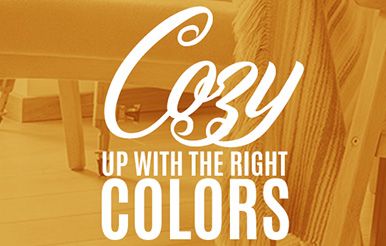 Cozy Up with the Right Colors
A few quick and easy ways you can use color to help carve out a comfortable space inside and outside your home.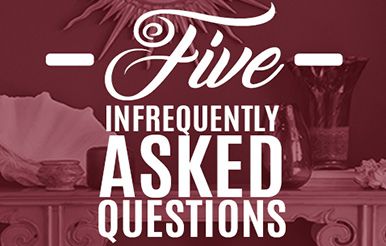 Five Infrequently Asked Questions
People love to ask Sherwin-Williams for project advice. The experts at your neighborhood store are here to help.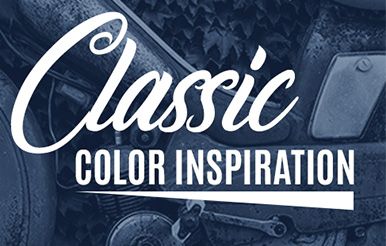 Classic Color Inspiration
Check out these time capsule images and the inspirational color palettes they create.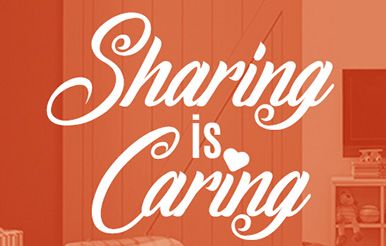 How to Design a Shared Space for your kids.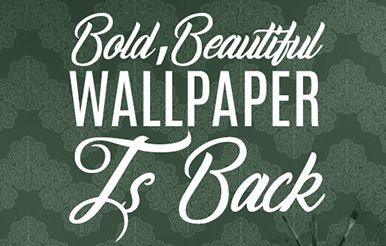 Bold, Beautiful Wallpaper is Back
Wallpaper is making a comeback and it's doing it in style.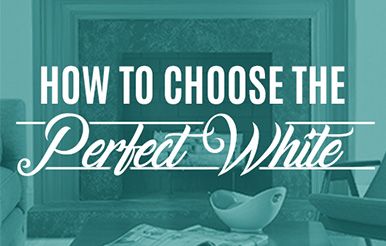 How to Pick the Right White Paint
Read these simple tips below to learn how to choose the right white paint.
The 5 Most Welcoming Front Door Colors
Sue Wadden, color expert at Sherwin-Williams, shares her picks for the 5 most welcoming front door colors.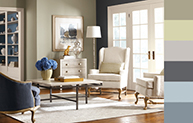 Refinement is defined as "a highly developed state of perfection; having a flawless or impeccable quality."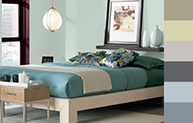 Achieve Inner Peace in Your Home
Zenspiration is all about taking cues from the simplicities of nature.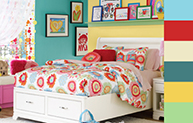 Ready for a space that's bursting with merriment?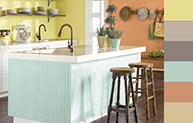 If you're ready to give your home a cheery disposition, let the colors of spring be your inspiration.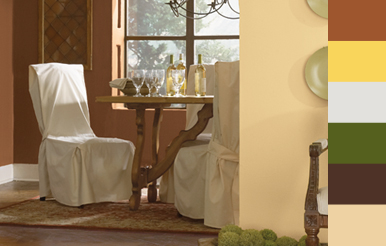 Just because you live in the city doesn't mean you can't bring the comfort and relaxation of the outdoors to your home.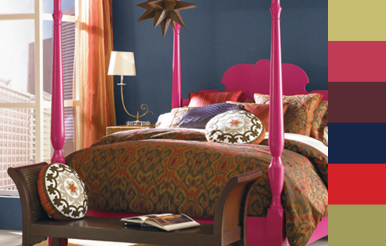 Romance. It's sophisticated, it's cozy, it's sensual. The same can also be said about romance inspired rooms.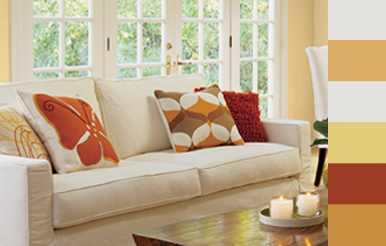 Ideas for Beating The Winter Blues
My wife and I moved into our new Vermont countryside home in late December. By the time we got home from work it was pitch dark outside.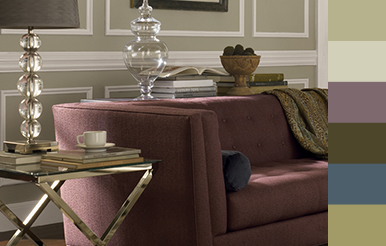 Inspiration Comes In Perfect Harmony
Learn how Tina was inspired by an online photo.